How do some people break out of conventional jobs, and completely reinvent their living on faith— like becoming an international spiritual teacher? That's exactly what today's guest, Dr. Michael Lennox has done.
At least a couple times a week, I talk to someone who struggles with finding their voice, and then using it to speak, or teach their truth. This can show up with executives who are defining their leadership style, an entrepreneur stepping out to give her first TED talk, or a yoga teacher who wants to expand his impact beyond the studio.
In my experience, all of us have something unique, and powerful to teach. But sadly, far fewer of us have the audacity to teach publicly in a way that can positively influence the masses.
Today we'll meet a spiritual teacher who is so unconventional, he can shape-shift from profound insight, to hilarious theatrics— all in service of his Mission. Dr. Michael Lennox embodies the phrase: "possibility unleashed." When you read his daily Astro Alerts (short for Astrology Alerts), or watch his videos, you know immediately the guy knows his stuff. But also, that he has a huge heart, and sense of urgency to empower others.
I'm always fascinated by those who defy all the well-meaning parental advice, or downright stifling education systems, and fully unleash their voice.
In the conversation that follows, we dig into Michael's journey of becoming a spiritual teacher, and the sacrifices he made to walk his path. This includes his deep inner work, and his devotion to daily practice. We get into what's being asked of all of us in these chaotic times, and how to leverage what astrologists call our North Node. This is our destined path, and it shows up a little differently than the characteristics we know from our primary (sun) sign.
What if the current challenges our planet faces required each of us to step forward and put our unique skills to work— for the upliftment of humanity?
Dr. Michael Lennox makes me consider these possibilities as a reality, and then surrender to the challenge, and sacred responsibility of being a teacher. If you're looking to own your voice, or to build a substantial income as a spiritual teacher, you need to hear this.
About Our Guest
Dr. Lennox obtained his Masters and Doctorate in Psychology from The Chicago School. His Doctoral Dissertation, Astrology and Personality, is published by Lambert Academic Publishing. He is the author of two books on dreams, including Dream Sight: A Dictionary & Guide for Interpreting Any Dream and Llewellyn's Complete Dream Dictionary.
Dr. Lennox leads workshops and retreats all over the United States and conducts a worldwide private practice based in Southern California.
He has been seen on Sci Fi Network's The Dream Team, and has also been featured on NBC's Emmy award winning Starting Over, Soap Talk, The Wayne Brady show and many others. His radio appearances talking about the power of dreams number in the hundreds.

Connect with Michael here:
SHOW NOTES + RESOURCES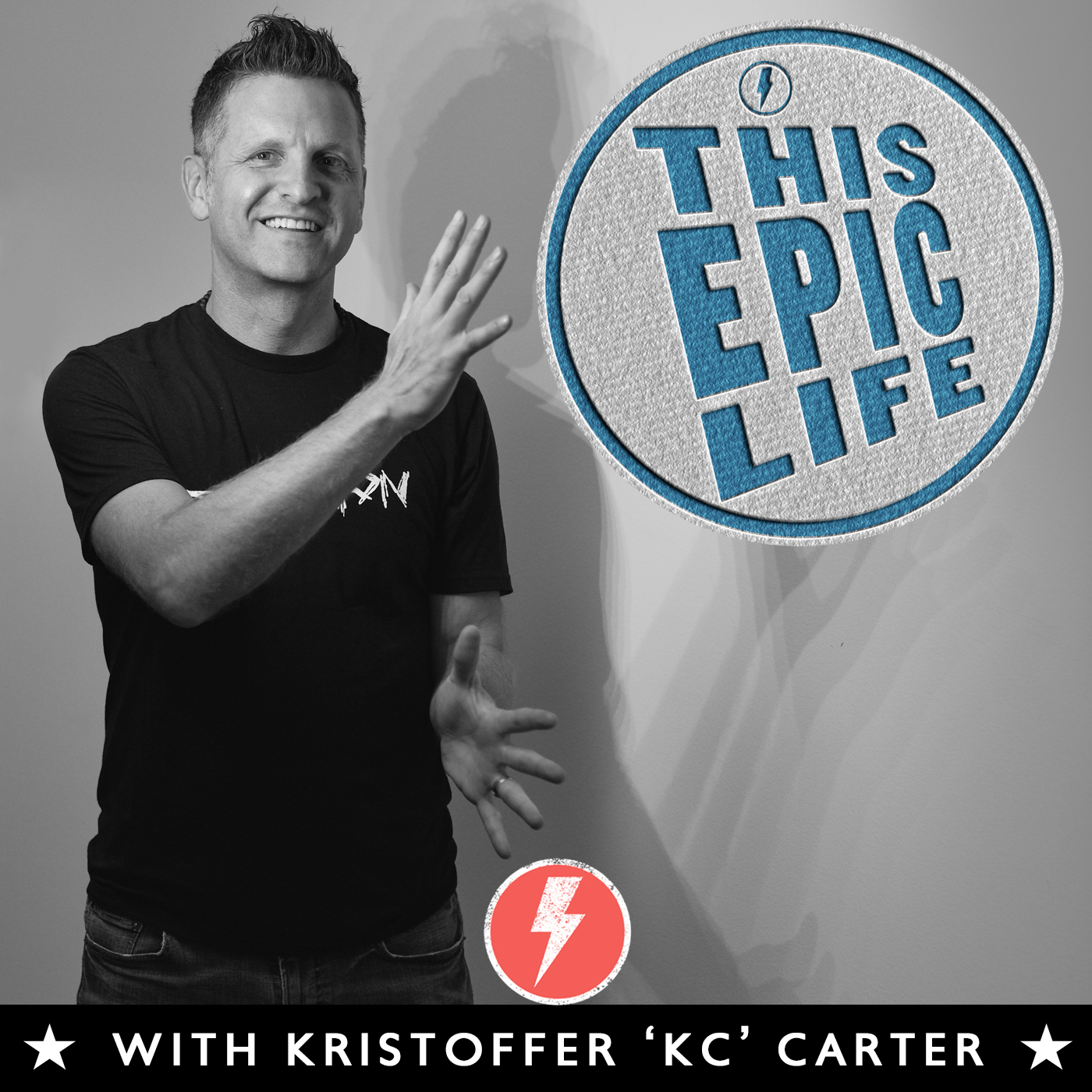 HEAR MORE, SUBSCRIBE!
Incredible leaders + creators, how they live, and how they contribute to the world we deserve. Our show explores 3 powerful permissions with guests and listeners: Permission to Chill, Permission to Feel All the Feels, and Permission to Glow in the Dark.
Emceed by yogi, Dad, and executive coach KC (Kristoffer Carter). Learn more: thisepiclife.com
Access all of our episodes:
Apple Podcasts | Spotify | Stitcher