There's no topic that fills us with fear, regret, and confusion quite like suicide. You can tell by the title of this episode, it's a departure from our usual interview format.
*If you or someone you know is having thoughts of suicide, please call the suicide hotline 24 hours a day at 1-(800) 273-8255.
***Friends and Family: Please know this is NOT a meditation on my own suicide.
The intention behind this "Meditation on Suicide" episode is to create perspective, and hopefully meaning in an act that holds so much heaviness, and finality.
We lost an old friend recently, who took his own life. Although his loss itself is so much bigger than however he passed, his death filled us with such shock, and sadness.
I recorded this 37-minute reflection as an attempt to gain perspective on something that initially left us with more questions than answers.
The format was: Meditate for 60 minutes, chant, then speak for 40. (Plus, minor editing for content, and to intersperse with music.) Recorded Sunday, May 5th 2019.
In this episode, we explore the emotions, regrets, and many lessons following a sudden passing.
We also look at the struggles of life— and suicide— from both the physical body (ego), and soul's perspective.
We conclude by celebrating an epic life well-lived, ending with a short chant. This episode is respectfully dedicated to the loving memory of Zachary Hirt, and all who loved him. The cuisine in Heaven just got a whole lot zestier. Zack was an outstanding Executive Chef, and Founder of Nuevo Modern Mexican in Cleveland, and Akron, OH.
Paramahansa Yogananda used to share the story of a dying youth in India, who, hearing the sobs of grief around him, cried: —
"Insult me not with your cries of sympathy.
When I soar to the land of eternal light and love; it is I who should feel for you. For me, disease, shattering of bones, sorrow, excruciating heartaches no more.
I dream joy, I glide in joy, I breathe in joy evermore."
Om Shanti, Amen. We love you, and we miss you Zack.
About Zack Hirt
Zachary Hirt was the Executive Chef, and Founder of Nuevo, a 2-location "modern Mexican" with locations in Akron, and Cleveland, OH.
The man loved jazz albums, hosting epic game nights, bringing people joy through food, and video games. He will be missed.
Zack realized he wanted to cook while taking Home Economics class in 1988. Born and raised in Highland Square, he has always worked in and around Akron. His first paying job was at the Akron Art Museum, where he served soda at art lectures.
Since then he has been working in the foodservice industry such places as the Mustard Seed Market, Piatto (under Roger Thomas), The Bistro on Main, and the Amber Pub, where he was the Executive Chef. The opening of Nuevo (opened in 2014) ended an 8 year stint as the sauté chef at Crave in downtown Akron.
SHOW NOTES + RESOURCES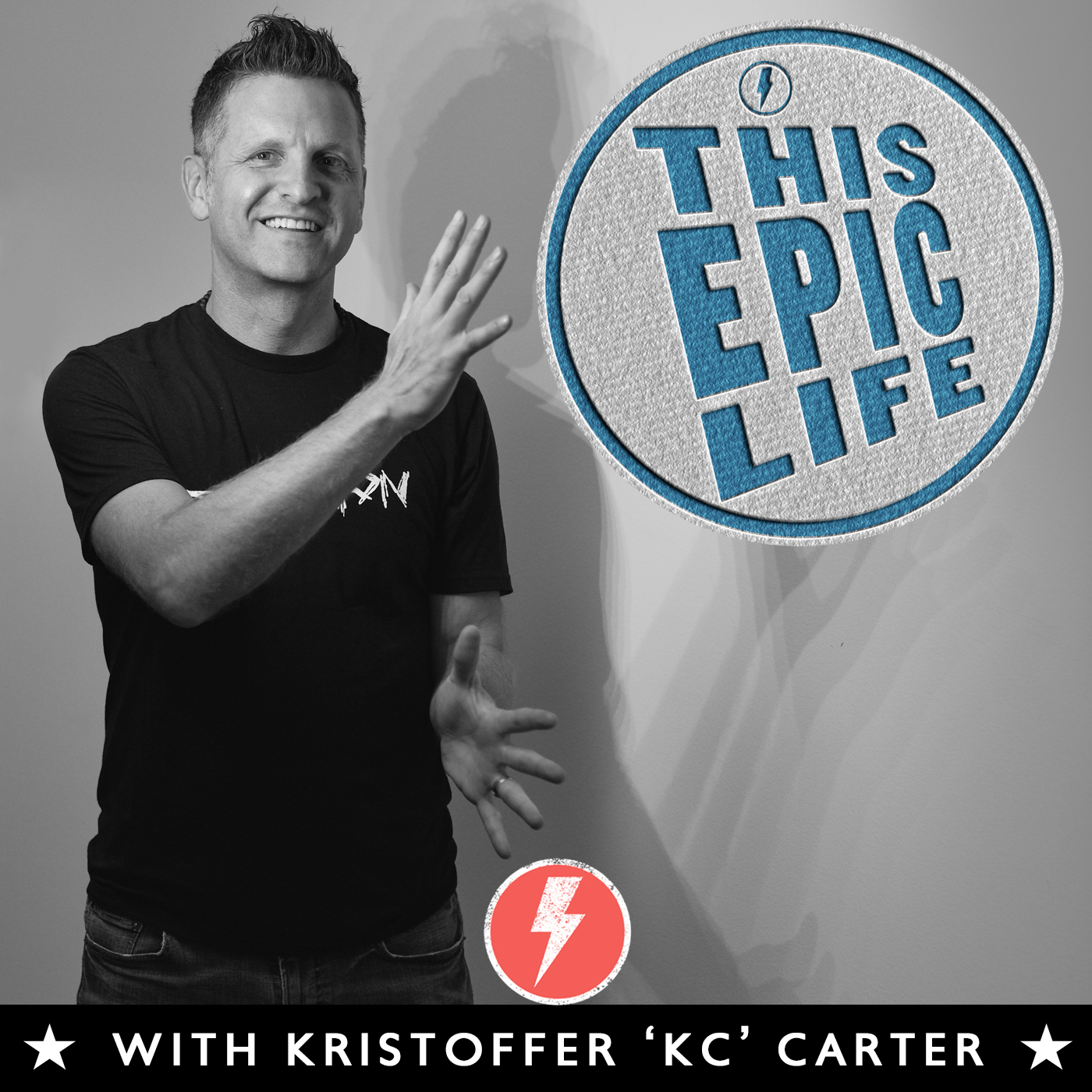 HEAR MORE, SUBSCRIBE!
Incredible leaders + creators, how they live, and how they contribute to the world we deserve. Our show explores 3 powerful permissions with guests and listeners: Permission to Chill, Permission to Feel All the Feels, and Permission to Glow in the Dark.
Emceed by yogi, Dad, and executive coach KC (Kristoffer Carter). Learn more: thisepiclife.com
Access all of our episodes:
Apple Podcasts | Spotify | Stitcher