Mark Smucker is the President and CEO of The J.M. Smucker Company, and the sixth CEO in the Company's 120+-year history— succeeding his father and uncle, in 2016.  
Smucker is a well-known manufacturer of jam, peanut butter, pet foods, coffee and other products. Founded in 1897, Smucker has expanded into a portfolio of brands, which grossed an estimated $7.84BB in sales in fiscal year 2019.
After his early career as a middle school science teacher, Mark reentered the business when Smucker was a growing, mid-sized company.
Mark's path to leadership happened during a period of massive expansion and change.
In our conversation, Mark shares the inflection point and key insight which allowed the company to grow exponentially.
Brands which Smucker either acquired, or launched include JIF peanut butter,  Uncrustables, Folgers, Café Bustelo coffee, and in the pet category— Rachael Ray Nutrish pet food and snacks, and Milk-Bone dog biscuits.
Prior to being named President and CEO, Mark held many leadership roles, including President of the U.S. Consumer and Natural Foods divisions, and the Coffee division.  
He holds a bachelor's degree from the College of William and Mary and an MBA from the Arizona State Thunderbird School of Global Management. He lives in Akron, Ohio with his awesome wife Katie, and their two children.
We cover so much great stuff in this conversation. What I love about Mark is how he shows up authentically in all areas of his life and business.  As you'll hear, he's incredibly passionate about people, workplace culture, and corporate responsibility. Under his leadership, the company continues to meet aggressive goals to reduce waste, and water use, while educating suppliers on more sustainable farming practices.
Mark also has an intense passion for music, and DJ's house music regularly as DJ Mind.E.  We discuss the opportunity of bringing more of ourselves to work, and why it's so important.
How Mark shows up to his many roles— as a family guy, CEO, and a House DJ— is a great example of Full-Life Integration. 
This Epic Life Presents Mark Smucker.
Additional Links
.
You will learn in this conversation:
.
A day in the life of a Fortune 500 CEO, and how he thinks about rallying people around change.
The importance of aligning business strategy to core principles.
The key insight the Smucker company discovered during a period of slow growth, that allowed them to more than 10x the size of their operations and revenue.
The back story of the Smucker family, and what each of the 6 generations of leadership contributed to the company.
What bringing your whole self to work can look like, even at the highest level of executive leadership.
Mark's passion outside of work as a DJ of house music, and the ways that brings him joy.
Why he chose Beastie Boy's Paul's Boutique to test his new sub-woofer 😀
How he thinks about corporate responsibility and sustainability— reducing the company's landfills, water usage, and energy use by 95% in some cases.
Landing page | Register now | Book a call 
In Costa Rica we'll design a path forward for the next decade— and we'll leave committed to the spiritual, physical, and relationship practices to get us there. 
Charlie Gilkey will co-lead on creating a powerful map to your decade ahead, and our community will coach and empower you to make it a reality.

About our Host
Kristoffer Carter ("KC") is a coach for founders and executives, and meditation teacher for organizations. He is also the founder of This Epic Life, and creator of the Full-Life Integration™ Framework. 
As a meditation teacher, KC has over 33,000 active students on Insight Timer. As a workplace culture consultant, he has designed, or is delivering conscious leadership programs for AT&T, Avery-Dennison, Good Life Project™, Litera Microsystems, and more.
KC's Mission + Values-centric programs have been featured in Business Insider, onstage at TEDx ("What if change was FUN?") and Wisdom 2.0, and in countless conferences and podcast interviews. 
He lives in Akron, OH with his wife of 20 years, and their 3 children.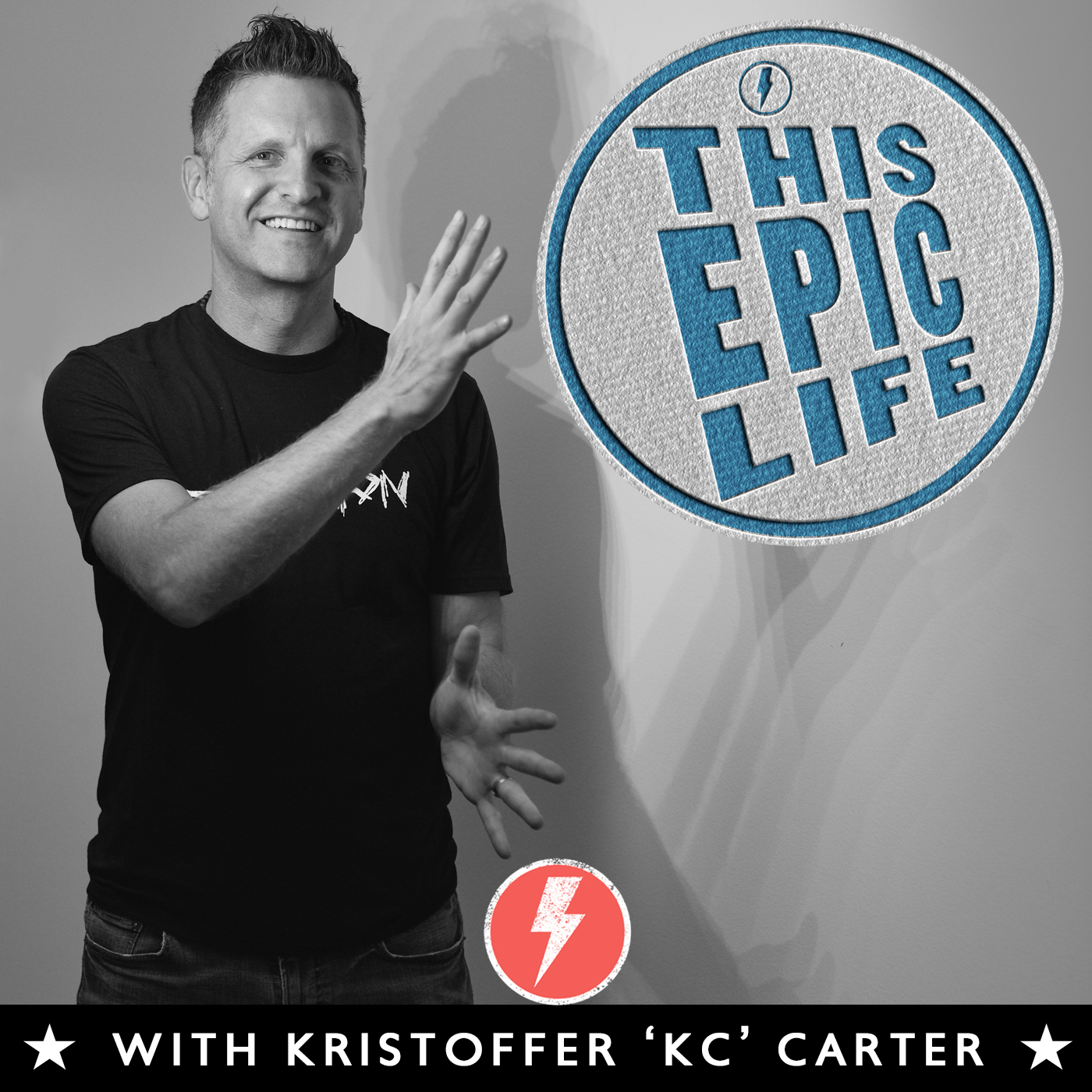 HEAR MORE, SUBSCRIBE!
Incredible leaders + creators, how they live, and how they contribute to the world we deserve. Our show explores 3 powerful permissions with guests and listeners: Permission to Chill, Permission to Feel All the Feels, and Permission to Glow in the Dark.
Emceed by yogi, Dad, and executive coach KC (Kristoffer Carter). Learn more: thisepiclife.com
Access all of our episodes:
Apple Podcasts | Spotify | Stitche