Lisa Congdon does a remarkable job of staying true to who she is while building what I can only describe as an Art Empire— all since the age of 40. She picked up the paint brush at 32, went pro at 40, and hasn't looked back. She has amassed an incredible following for her work across all social platforms, and written 8 books along the way.
She is an inspiring example of creating art, and possibility through disciplined, consistent practice. Her work ethic, and therefore her output is completely Other Level.
Lisa has been so generous in documenting and sharing her process of becoming a professional artist. She's a fierce supporter of her fellow artists, and features many of them in her books.
Her latest book comes out next month on Chronicle: "Find Your Artistic Voice— The Essential Guide to Working Your Creative Magic".
In this conversation we cover:
Building a following for your work. Connecting with people online from an authentic place of curiosity, shared interests, and values.
The mechanics of finding your artistic voice, and how to recognize when it shows up.
Overcoming well-meaning, but unhelpful advice to express your unique gifts.
A typical day in the life of a professional artist, where to focus, and why the Permission to Chill is so crucial to longterm success.
Lisa Congdon's Latest Book



About Our Guest
Illustrator and author Lisa Congdon is best known for her colorful drawings and hand lettering. She works for clients around the world including Comme des Garçons, Ernie Ball, Crate and Barrel, Facebook, MoMA, REI, and Harvard University among many others.
She is the author of eight books, including the starving-artist-myth-smashing Art Inc: The Essential Guide to Building Your Career as an Artist and her latest book Find Your Artistic Voice: The Essential Guide to Working Your Creative Magic (August 2019).
Lisa was named one of 40 Women Over 40 to Watch in 2015 and she is featured in the 2017 book, 200 Women Who Will Change the Way you See the World. She lives and works in Portland, Oregon.
FInd her everywhere online @LisaCongdon. www.lisacongdon.com
Connect with Lisa here:
Lisa Congdon Art + Illustration
SHOW NOTES + RESOURCES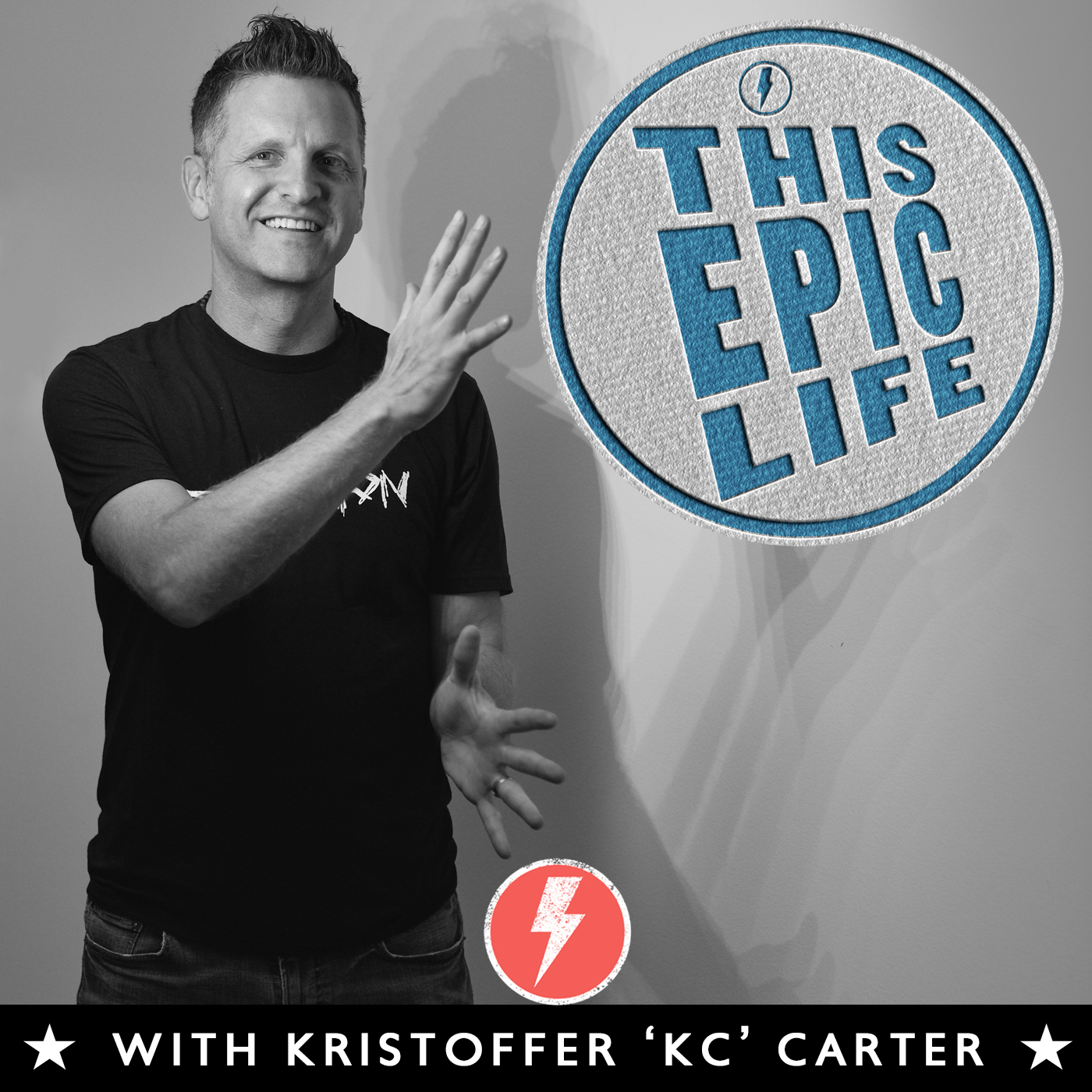 HEAR MORE, SUBSCRIBE!
Incredible leaders + creators, how they live, and how they contribute to the world we deserve. Our show explores 3 powerful permissions with guests and listeners: Permission to Chill, Permission to Feel All the Feels, and Permission to Glow in the Dark.
Emceed by yogi, Dad, and executive coach KC (Kristoffer Carter). Learn more: thisepiclife.com
Access all of our episodes:
Apple Podcasts | Spotify | Stitcher