Leo Babauta could be one of the most steady, devoted practitioners of personal change I've ever witnessed.
Leo has written for over a dozen years about his many victories, and struggles in creating lasting, positive change— all on his immensely popular blog Zen Habits. Along the way, he's conquered everything from smoking, to becoming a minimalist, to running ultra-marathons, to writing 4 books, raising 6 kids, and so much more.
Zen Habits has been a beacon of hope for literally millions of readers over the last 12 years. Leo's lucid, practical teachings come straight out of his own personal experimentation. Because he's a minimalist, he spares us a lot of the flash, choosing to focus on the most clear, proven paths toward personal habit change.
Leo is an insatiably curious person. This served him well in his early career as a journalist, but it's really interesting how it serves him now as a writer, coach, a parent, and in delivering workshops around the world. He's one of those people who's always asking a fresh, better question— one that creates the most possibility.
I honestly loved this conversation, and I'm so excited to share it with you. As a long time fan of his writing on Zen Habits, I admitted to Leo that while we were tossing the football on a beach in Costa Rica last month, I had a fantasy that he was my Dad. <crickets>
We go deep into his long journey of personal transformation, and call out the major themes of what he learned in upgrading so many habits, unschooling their children, to showing up to write at a level that has built such a massive audience.
We also get into the art and science of asking great questions, designing powerful workshop experiences, and facilitation. This has been a major area of focus for Leo recently, and it was so much fun to geek-out on everything he's learning. Pay close attention to what Leo shares around our relationship to uncertainty, and how that relationship impacts our ability to change.
Also, listen for the ways Leo reignites his own curiosity, and how that powers his writing, and his business.
Please enjoy this far-ranging conversation with the friendly, and exquisitely chill: Leo Babauta.
About Our Guest
Leo Babauta is a simplicity blogger & author. He created Zen Habits, a Top 25 blog with 2 million readers. He's also a best-selling author of four books, including Essential Zen Habits: The Art of Mastering Change, Zen Habit's Beginner's Guide to Mindfulness, Ultralight: The Zen Habit's Guide to Traveling Light and Living Light, and Zen to Done.
Leo is also a husband, father of six children, and a vegan.
He splits time between California, and his native home of Guam.
He started Zen Habits to chronicle and share what he's learned while changing a number of habits, and has since expanded into offering various programs, workshops, and coaching.

Connect with Leo here:
SHOW NOTES + RESOURCES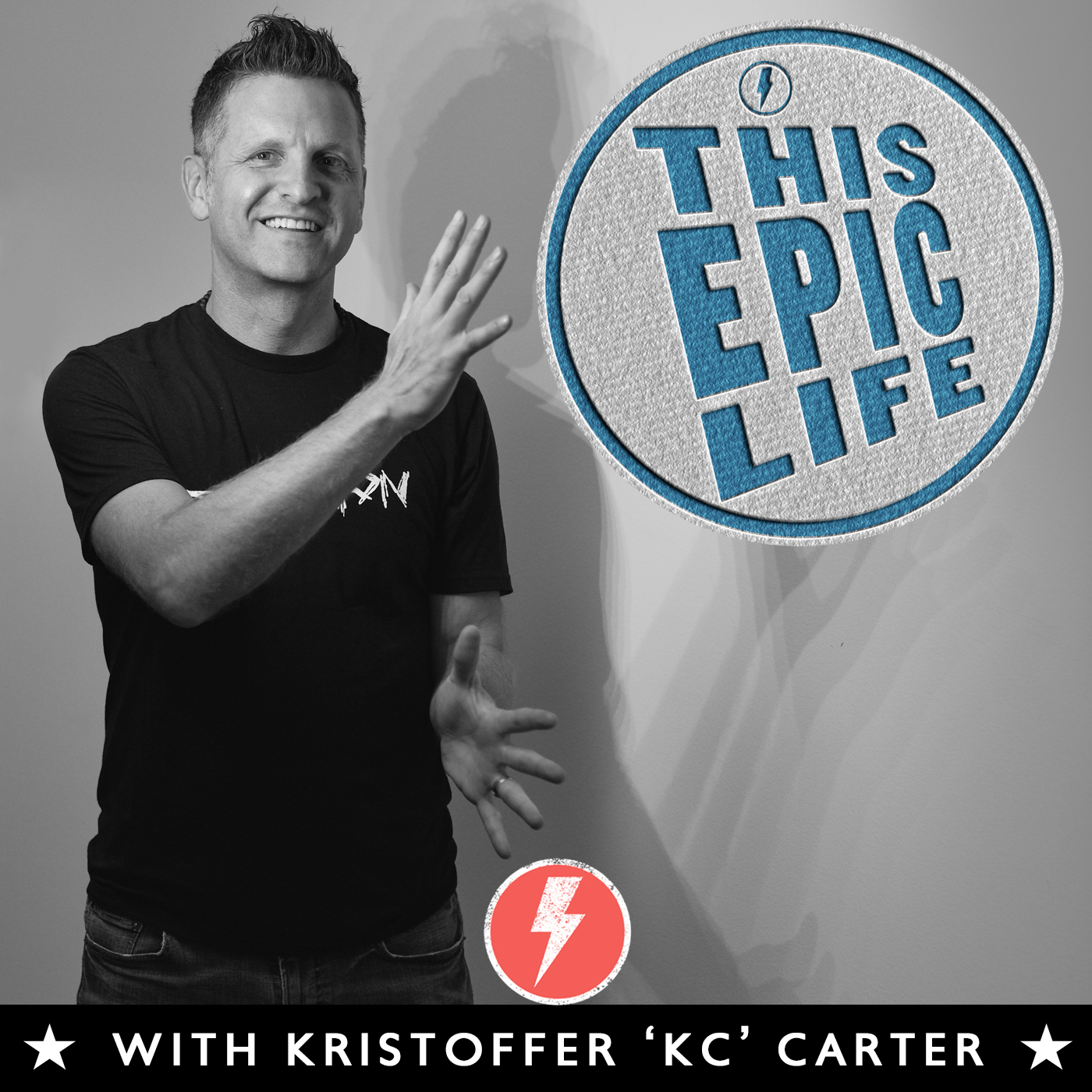 HEAR MORE, SUBSCRIBE!
Incredible leaders + creators, how they live, and how they contribute to the world we deserve. Our show explores 3 powerful permissions with guests and listeners: Permission to Chill, Permission to Feel All the Feels, and Permission to Glow in the Dark.
Emceed by yogi, Dad, and executive coach KC (Kristoffer Carter). Learn more: thisepiclife.com
Access all of our episodes:
Apple Podcasts | Spotify | Stitcher