How many of us are taking on some sort of cleanse, or swearing off alcohol for the month following the holidays?
A few listeners have reached out lately on how I quit drinking 8 years ago.
Today's guest came on my radar in a big way recently, and brings a powerful voice to the argument for sober living. She'll be the first to tell you it's not for everyone, while her backstory makes an incredibly compelling case.
At the very least, her story makes me look at areas of my life where I may still be hiding, or playing small.
Laura McKowen had a long, successful career in public relations and the Mad Men–esque drinking culture of advertising. After getting sober, she quickly became recognized as a fresh voice in recovery, beloved for her soulful and irreverent writing online and in print.
She now leads sold out retreats and courses, teaching people to how to say yes to a bigger life. She lives outside Boston with her daughter.
Laura has been featured in WebMD, New York Post, Bravo, the TODAY show, and more. She also writes an award-winning blog on LauraMcKowen.com, and has hosted an iTunes Top 100 podcast called HOME, and most recently, Spiritualish.
Today we get into her brilliant first book which was just released on January 7th: We Are The Luckiest— The Surprising Magic of a Sober Life.
My teammate Troy who travels the world nomadically told me this morning he just read the book and loved it. If you've ever thought about reinventing your relationship with booze, or ever wondered what your bigger YES may be in life and work, this is for you.
This Epic Life podcast presents, Laura, McKowen.
A masterpiece. The truest, most generous, honest, and
helpful sobriety memoir I've read.
It's going to save lives.
— Glennon Doyle, #1 New York Times
bestselling author of Love Warrior
Connect with Laura
.
You will learn in this conversation:
.
We unpack what Laura calls "the surprising magic of a sober life", and the series of painful events that led to its discovery— the ending of her marriage, and her previous career as a PR executive.


We talk about reconciling "the work we're on the planet to do" versus the safe places we hide.


Laura goes deep into the permission to chill, and feeling all the feels— especially for Moms.

About our Host
Kristoffer Carter ("KC") is a coach for founders and executives, and meditation teacher for organizations. He is also the founder of This Epic Life, and creator of the Full-Life Integration™ Framework.


As a meditation teacher, KC has over 33,000 active students on Insight Timer. As a workplace culture consultant, he has designed, or is delivering conscious leadership programs for AT&T, Avery-Dennison, Good Life Project™, Litera Microsystems, and more.
KC's Mission + Values-centric programs have been featured in Business Insider, onstage at TEDx ("What if change was FUN?") and Wisdom 2.0, and in countless conferences and podcast interviews.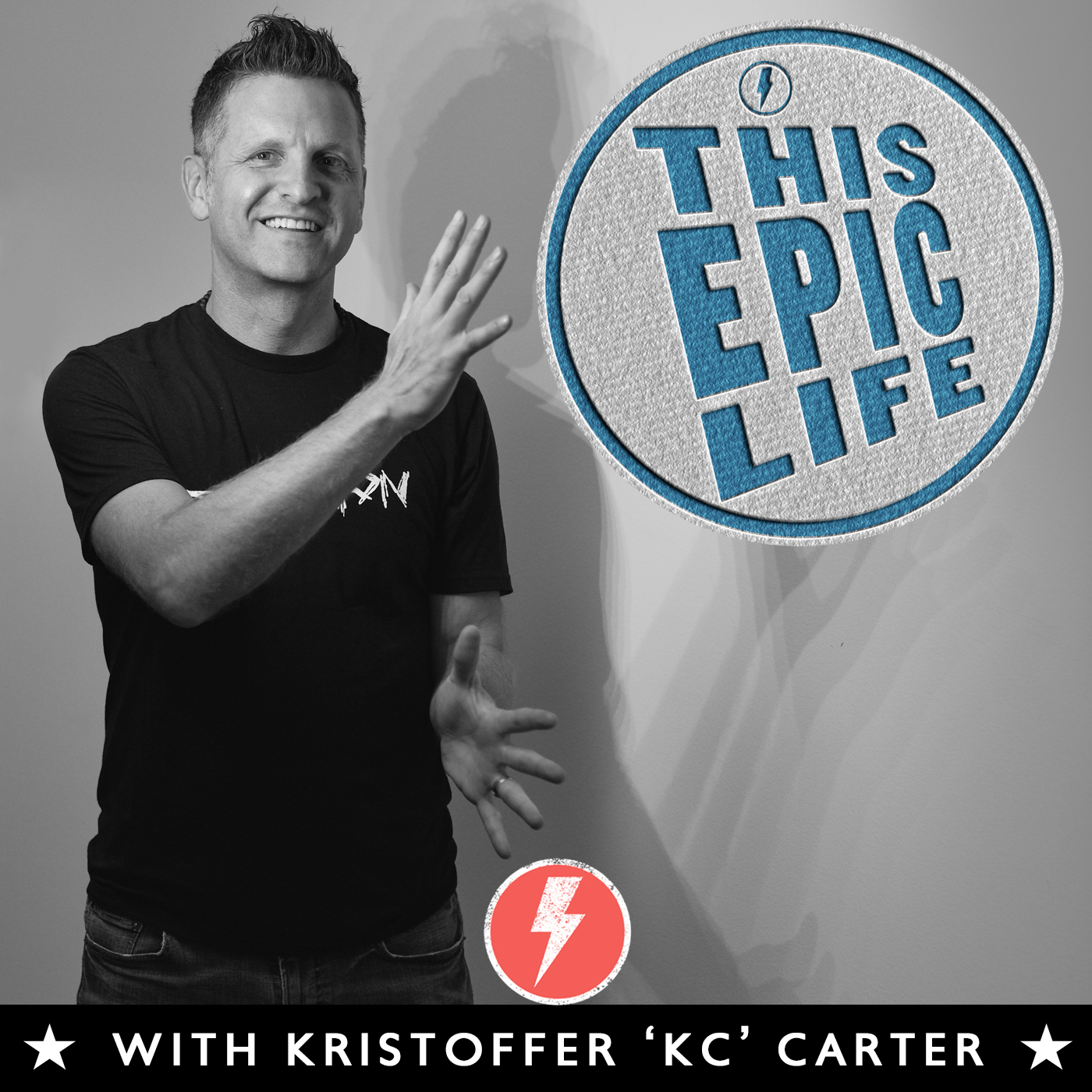 HEAR MORE, SUBSCRIBE!
Incredible leaders + creators, how they live, and how they contribute to the world we deserve. Our show explores 3 powerful permissions with guests and listeners: Permission to Chill, Permission to Feel All the Feels, and Permission to Glow in the Dark.


Emceed by yogi, Dad, and executive coach KC (Kristoffer Carter). Learn
more: thisepiclife.com
Access all of our episodes:
Apple Podcasts | Spotify | Stitcher