Have you ever wanted to write a book? Do you just know there's one, maybe more books floating around inside of you?
What would publishing your book represent for you, your ideas, and your creativity?
So far in my entrepreneurial journey, I've found writing to be THE core creative practice in designing and running my business. When we're not writing marketing copy, we're writing proposals, talks, or contracts.
Cynthia Morris has coached so many creative people over the last 20 years to get back to the hard, focused work of finishing. What I love about Cynthia's journey is that she has also practiced everything she coaches on.
Every time I start resisting my writing practice, I return to Cynthia Morris and her website Original Impulse.
Whenever I'm taking on longterm creative projects, Cynthia is the first person I call. Her processes for getting back into relationship with your projects have been refined over decades, and they work. We workshop some of these in today's conversation.
In 2012 Cynthia launched her novel Chasing Sylvia Beach— after writing it for 13 years, through 17 full drafts. Celebrating her huge achievement is something I'll never forget. Since that time, I've watched her evolve into a highly-prolific visual artist, and hand-lettering master. Her hand drawn cards hang on the walls of our home, and she leads workshops in Paris teaching others how to "Capture The Wow."
In our conversation we break down her 8th, and brand new book: "The Busy Woman's Guide to Writing a World-Changing Book." We also get into the impact of Cynthia's deep yoga practice (she's averaged 5 trips to the yoga studio per week over the last 23 years).
Are you ready to be inspired to finish?
Are you ready to celebrate publishing your next big creation? Cynthia Morris is going to coach us in getting there.
This Epic Life presents Author, Artist, Yogini, and Writing Coach Cynthia Morris.
You will learn in this conversation:
We uncover the many correlations between a writing practice, and meditation practice. This was a powerful discovery for us both, because we probably met in this life to share those gifts with one another.
How so many creatives and entrepreneurs get stuck in a loop of their own creativity versus the work it takes to finish something.
The secrets and best-practices Cynthia puts to work in her own writing practice (which resulted in her latest book)
The power of an "insertion point" in creating momentum.
Some powerful reflections on staying on integrity with ourselves, and honoring our commitments.
Lots of laughs about many random, funny things. lol.
READ CYNTHIA'S LATEST BOOK
Her latest book is
The Busy Woman's Guide
to Writing a World-Changing Book.
Read about the book here | Order on Amazon


About Our Guest
Author and Certified Coach Cynthia Morris helps writers, artists and entrepreneurs focus, follow through, and finish their creative work.
In 1999, she founded Original Impulse to help people become the writers they've always wanted to be.
Cynthia has published seven non-fiction books and a Paris historical novel. She speaks globally on writing and the creative process and has presented in London, Antwerp, Paris and Italy, Costa Rica and Panama as well as the World Domination Summit, Rocky Mountain Society of Children's Book Writers and Illustrators, the Denver Woman's Press Club and more.
In her online workshops and 1:1 coaching, she helps writers get their words out, stay committed to their projects, and cross the finish line with books in hand.
Her latest book is
The Busy Woman's Guide to Writing a World-Changing Book.
Read about the book here |
Order on Amazon
Connect with Cynthia
Hire Cynthia to help finish your book!
Originalimpulse.com >> Create your writer's life
The Devoted Writer >> Cynthia's signature program to solidify your writing habit with the support of a highly-engaged community.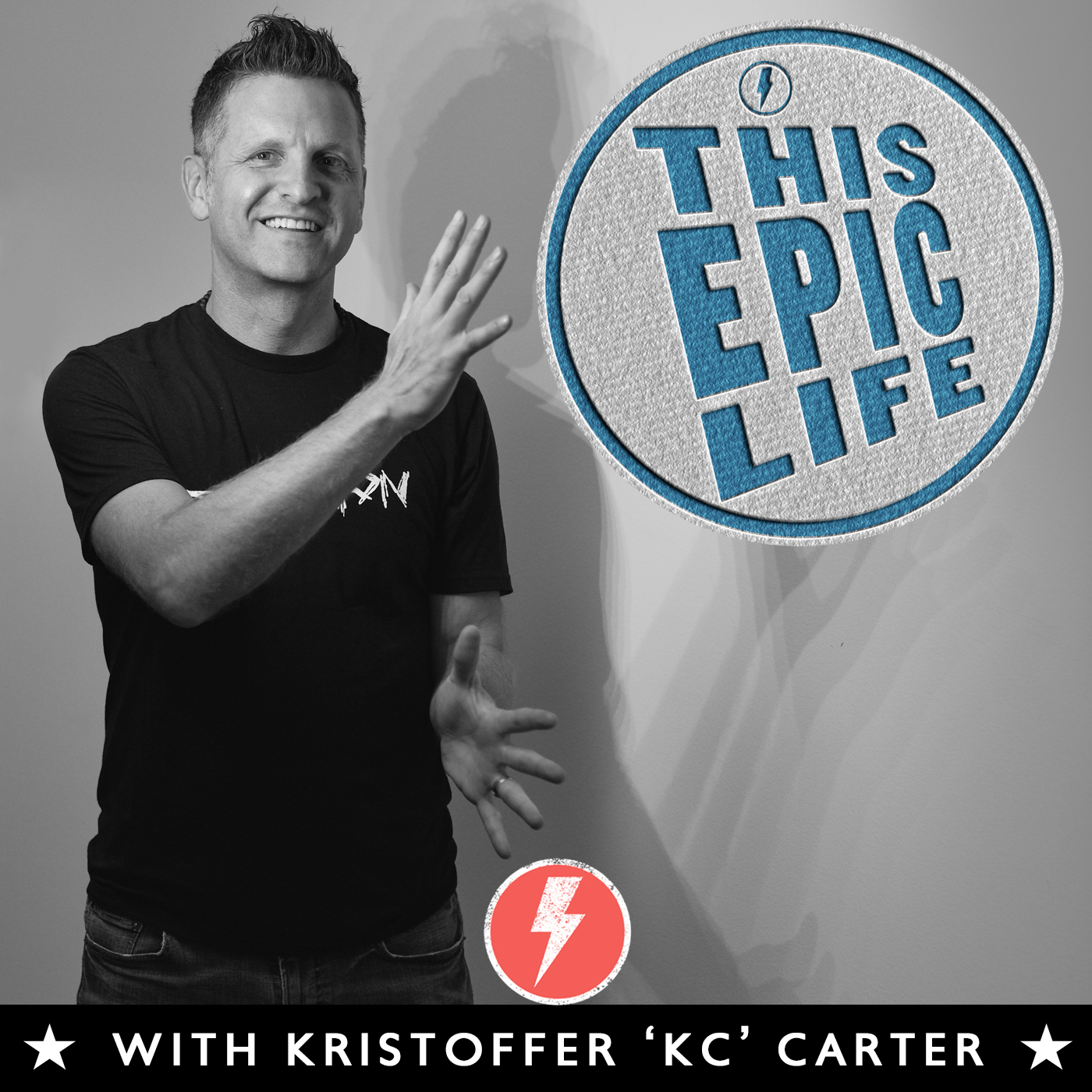 HEAR MORE, SUBSCRIBE!
Incredible leaders + creators, how they live, and how they contribute to the world we deserve. Our show explores 3 powerful permissions with guests and listeners: Permission to Chill, Permission to Feel All the Feels, and Permission to Glow in the Dark.
Emceed by yogi, Dad, and executive coach KC (Kristoffer Carter). Learn more: thisepiclife.com
Access all of our episodes:
Apple Podcasts | Spotify | Stitcher