Today I want to give you a peek behind the scenes into the journey of creating and launching This Epic Circle by sharing a special podcast interview with one of my clients-turned-teammates.
Philip Powis's journey of personal transformation, like all of ours, is a work in progress. However, as you'll soon realize this guy is built for speed.
I call Phil "The Wizard". He's a marketing genius, and his automation systems have powered massive launches. He also used his wife's hearing practice (Phil's wife Janice is a Dr. of audiology), as a testing ground— turning a struggling practice into a client-centric powerhouse. They've gone on to run retreats in Costa Rica for audiologists, and have recently moved toward a more nomadic life.
Phil's journey over the last two years has been deeply interwoven with This Epic Life. He attended both of our Encinitas retreats, and hired me as his coach when he reached an incredible milestone in his solo consulting business– a six-figure month.
What I love about Phil is that he gets the connection between up-leveling his support as the demands on his time and focus expand. His investment in his personal and business growth inspires me.
Aside from being a client-turned-partner on our Epic Circle project, Phil and I have surfed together in Costa Rica, and chanted and meditated on both coasts.
In this conversation, I grilled Wizard Phil on his vision for the Circle, which has challenged me on so many levels to rethink my business and embrace expansion. Phil's mastermind journey began with a Tim Ferriss event, and hasn't slowed down since. He brings a ton of honesty, and objectivity to this conversation. We also dive deep in the spiritual, and community-side of entrepreneurship.
You will learn in this conversation:
We dive deep in the spiritual, and community-side of entrepreneurship.
What Phil took away from jumping into his first mastermind experience with Tim Ferriss.
What a community can do for your business, and self-actualization.
What we learned about our own team in putting together This Epic Circle.
How to jump into our Founder's Circle, and earn immediate bonuses.

About Our Guest
Philip Powis brings a balance of passion, drive, and soul to his consulting focused on digital marketing strategy, automation, and ethical selling.
He is the founder of Hearing Experts, a platform and community inspiring hearing professionals to dream bigger, while getting results in marketing, growth, sustainability, and mindset.
Philip is currently on a mission to provide the best educational and training experiences to mission-driven entrepreneurs, and it comes from a place of knee-deep experience. His approaches and teachings have all been tested, tried-and-true in his own businesses and supporting massive online launches.
This typically takes shape through helping them achieve 3 things:
The expansion of audiences in support of profitable engagements
Growth in both revenue AND impact through strategic partnerships
Creation of high-leverage systems and marketing automation to navigate business with more confidence and ease
Philip's approach to business balances both results-driven mentality with a to-the-core strategy to make real shifts in his client's mindsets and the people they serve.
He is also the co-founder of Quantum King Media, a publisher and personal growth platform launching later this year providing transformational education and immersive experiences that accelerate the evolution of men as powerful, awakened, and embodied creators.
Learn more at www.quantumking.co
Phil is currently taking up residence in St. Petersburg, Florida.
Connect with Philip :
Magnifythesolution.com >> Marketing Systems & Automation for Mission Driven Entrepreneurs
Quantum King >> Empowering 37,000 men a year to live richer, more vital, and fully expressed lives.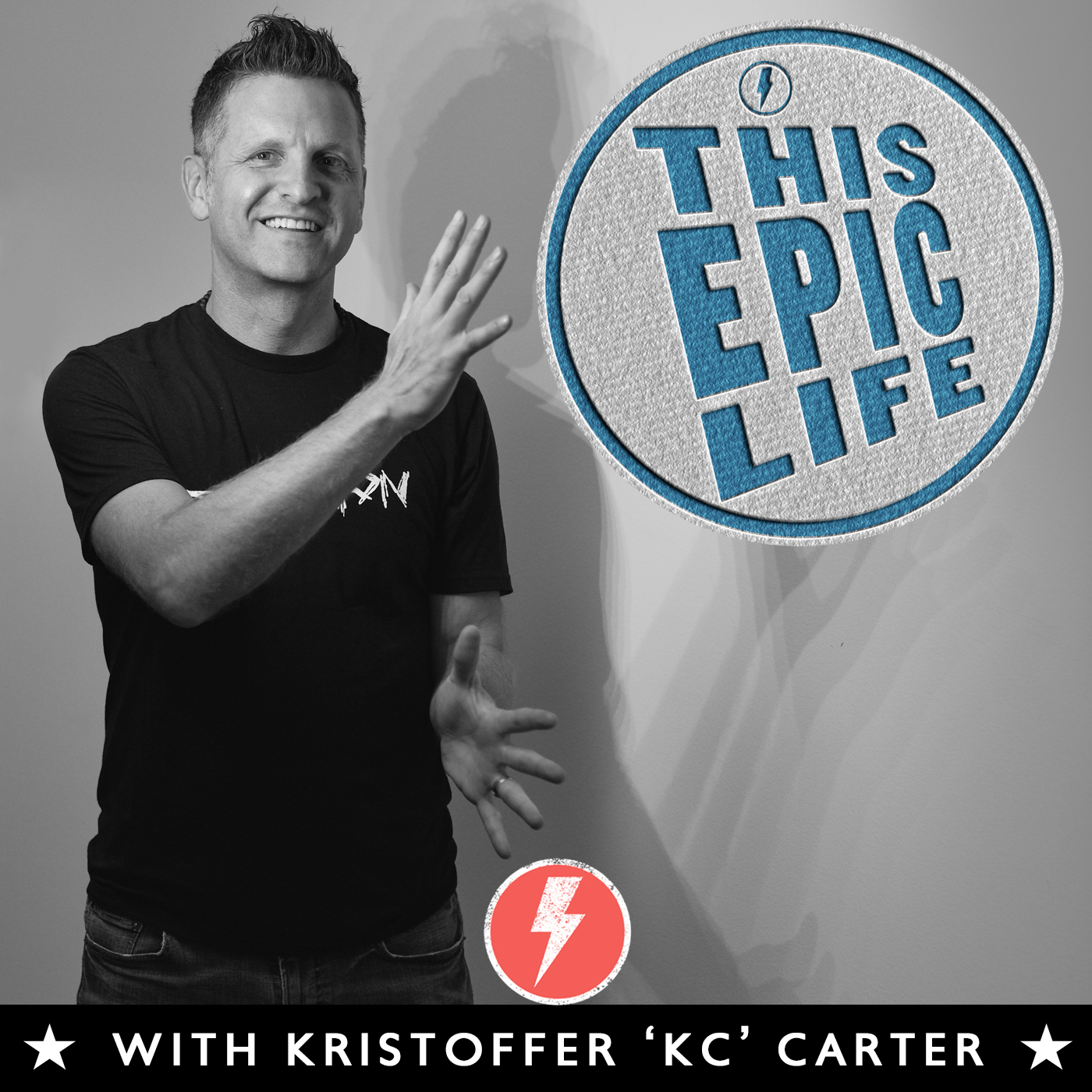 HEAR MORE, SUBSCRIBE!
Incredible leaders + creators, how they live, and how they contribute to the world we deserve. Our show explores 3 powerful permissions with guests and listeners: Permission to Chill, Permission to Feel All the Feels, and Permission to Glow in the Dark.
Emceed by yogi, Dad, and executive coach KC (Kristoffer Carter). Learn more: thisepiclife.com
Access all of our episodes:
Apple Podcasts | Spotify | Stitcher