Nobody we admire succeeds by only having a plan.
At some point they must conquer all resistance and show up to deliver their work.
Our guest today embodies this ethos.
As a logistics officer during Operation Iraqi Freedom, Charlie Gilkey is an expert on having a tight plan, and finding the discipline to follow it.
However, as a grad student in philosophy, he also knows what typically stops us from delivering our best work, and how to remove those blocks.
Charlie is one of those teachers who dropped on my path at the perfect time. In 2012 he told me in front of a room of people that I was nowhere near prepared to leave my corporate job.
I was pissed.
But I knew he was right. He then created a punch-list of exactly what I needed to create to graduate from corporate. So that's what I did.

Charlie Gilkey helps people start finishing what matters most.
He is making major waves with his latest book on Sounds True: Start Finishing— How to Go from Idea to Done, which made Seth Godin's Fall Book List and has been racking up tons of praise. He is also the author of The Small Business Lifecycle, co-host of the Productive Flourishing podcast, and the founder of Productive Flourishing, one of the world's top websites for planning, prioritization, and productivity for creative people.
Charlie's work is regularly featured in places like TIME, Inc.com, Forbes, Entrepreneur, Lifehacker, and the Huffington Post. Prior to starting Productive Flourishing, Charlie was an Army Joint Force Military Coordinator and pursuing a PhD in Philosophy.
I'm so excited to have one of my own mentors and coaches join us to co-lead our upcoming Costa Rica retreat.
In Costa Rica we'll design a path forward for the next decade— and we'll leave committed to the spiritual, physical, and relationship practices to get us there.
Connect with Charlie
ProductiveFlourishing.com
>> Free Templates, Planners and…
Free Chapter of Start Finishing
.
You will learn in this conversation:
.
The mechanics behind Finishing your big projects.
How Charlie applied everything he teaches and consults on in delivering his latest book for a major publisher.
The common stories we create to keep us from delivering our best work.
How to create a schedule that will deliver your book (or other major project)
Charlie's powerful origin story as a soldier and PhD student of philosophy, and how he empowers it in his work with Productive Flourishing.

.
Landing page | Register now | Book a call

About our Host
Kristoffer Carter ("KC") is a coach for founders and executives, and meditation teacher for organizations. He is also the founder of This Epic Life, and creator of the Full-Life Integration™ Framework.
​As a meditation teacher, KC has over 33,000 active students on Insight Timer. As a workplace culture consultant, he has designed, or is delivering conscious leadership programs for AT&T, Avery-Dennison, Good Life Project™, Litera Microsystems, and more.
KC's Mission + Values-centric programs have been featured in Business Insider, onstage at TEDx ("What if change was FUN?") and Wisdom 2.0, and in countless conferences and podcast interviews.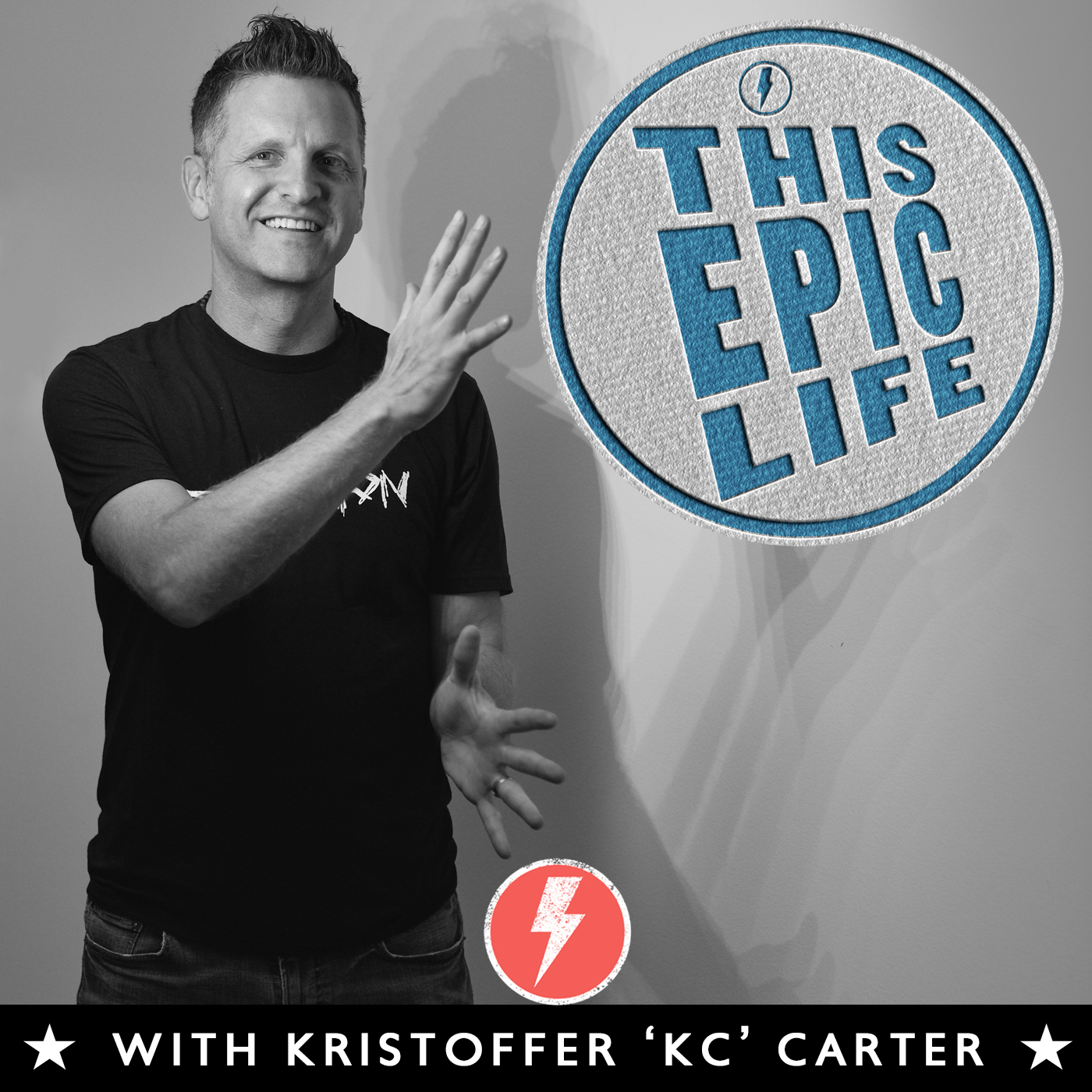 HEAR MORE, SUBSCRIBE!
Incredible leaders + creators, how they live, and how they contribute to the world we deserve. Our show explores 3 powerful permissions with guests and listeners: Permission to Chill, Permission to Feel All the Feels, and Permission to Glow in the Dark.
Emceed by yogi, Dad, and executive coach KC (Kristoffer Carter). Learn more: thisepiclife.com
Access all of our episodes:
Apple Podcasts | Spotify | Stitcher