Every once in a while, someone nails an idea we desperately need to hear. How much of our lives are spent battling the clock? Time scarcity shows up everywhere, and once we're hooked into believing there's never enough time, we struggle, and the quality of our work follows suit.
In coaching, just about every client I work with needs to work through time scarcity. Those of us who shift, or even master our relationship to time aren't only the most productive— we're the happiest, and often most relaxed.
Today's guest is artist, and author Bridget Watson Payne. She recently released her 7th book on Chronicle books, How Time is On Your Side.
How Time Is on Your Side is a simple handbook to help anyone reframe their relationship with time. It includes inspiring stories of real people who've discovered how to make time for the things that matter to them, and it shows how we can all start thinking of time differently— as an abundant resource.
In our conversation, Bridget shares the story of a busy working mother, who wrote 2 children's books on her phone, while commuting to and from her day job. Bridget also sheds a lot of light on how privilege influences our relationship with time, and what we can do about it.
What I love the most, is that Bridget herself is an in-demand working mom who makes time for what matters most to her. She also has a really infectious laugh, which in my experience is an indicator of someone who has a healthy relationship to time.
Official Bio
In addition to How Time Is On Your Side, Bridget Watson Payne is the author of How Art Can Make You Happy, The Secret Art of Being a Grown-Up, The Secret Art of Being a Parent and many others.
With more than fifteen years of experience in the publishing industry, Bridget has helped many other authors and artists bring books into the world.
She serves on the board of Bay Area Women in Publishing, is a Senior Mentor for Representation Matters, and helps facilitate Chronicle Books' Diversity and Inclusion Group.
As an artist, Bridget has taught at Handcraft Studio School, the ICON Illustration Conference, and on CreativeLive. She's been a featured speaker at the Book Manufacturer's Institute, San Francisco Writer's Conference, California College of the Arts, and many more.
Her eclectic, vibrant artwork has been shown in San Francisco's Rare Device, and Open Studio. She lives in San Francisco with her husband and daughter.
Are you ready to find more time for what matters most?
Please enjoy this far-reaching, and important conversation with Bridget Watson Payne.
Connect with Bridget
Official Website (About Bridget)
.
You will learn in this conversation:
.
How Bridget applied much of what she learned in her exploration of time to delivering her 7th book, while balancing her art and family responsibilities.
How privilege impacts our relationship to time, and what can be done about it.
The important relationship between time and creativity, and how others have approached it.
Landing page | Register now | Book a call
In Costa Rica we'll design a path forward for the next decade— and we'll leave committed to the spiritual, physical, and relationship practices to get us there.
Charlie Gilkey will co-lead on creating a powerful map to your decade ahead, and our community will coach and empower you to make it a reality.

About our Host
Kristoffer Carter ("KC") is a coach for founders and executives, and meditation teacher for organizations. He is also the founder of This Epic Life, and creator of the Full-Life Integration™ Framework.
​As a meditation teacher, KC has over 33,000 active students on Insight Timer. As a workplace culture consultant, he has designed, or is delivering conscious leadership programs for AT&T, Avery-Dennison, Good Life Project™, Litera Microsystems, and more.
KC's Mission + Values-centric programs have been featured in Business Insider, onstage at TEDx ("What if change was FUN?") and Wisdom 2.0, and in countless conferences and podcast interviews.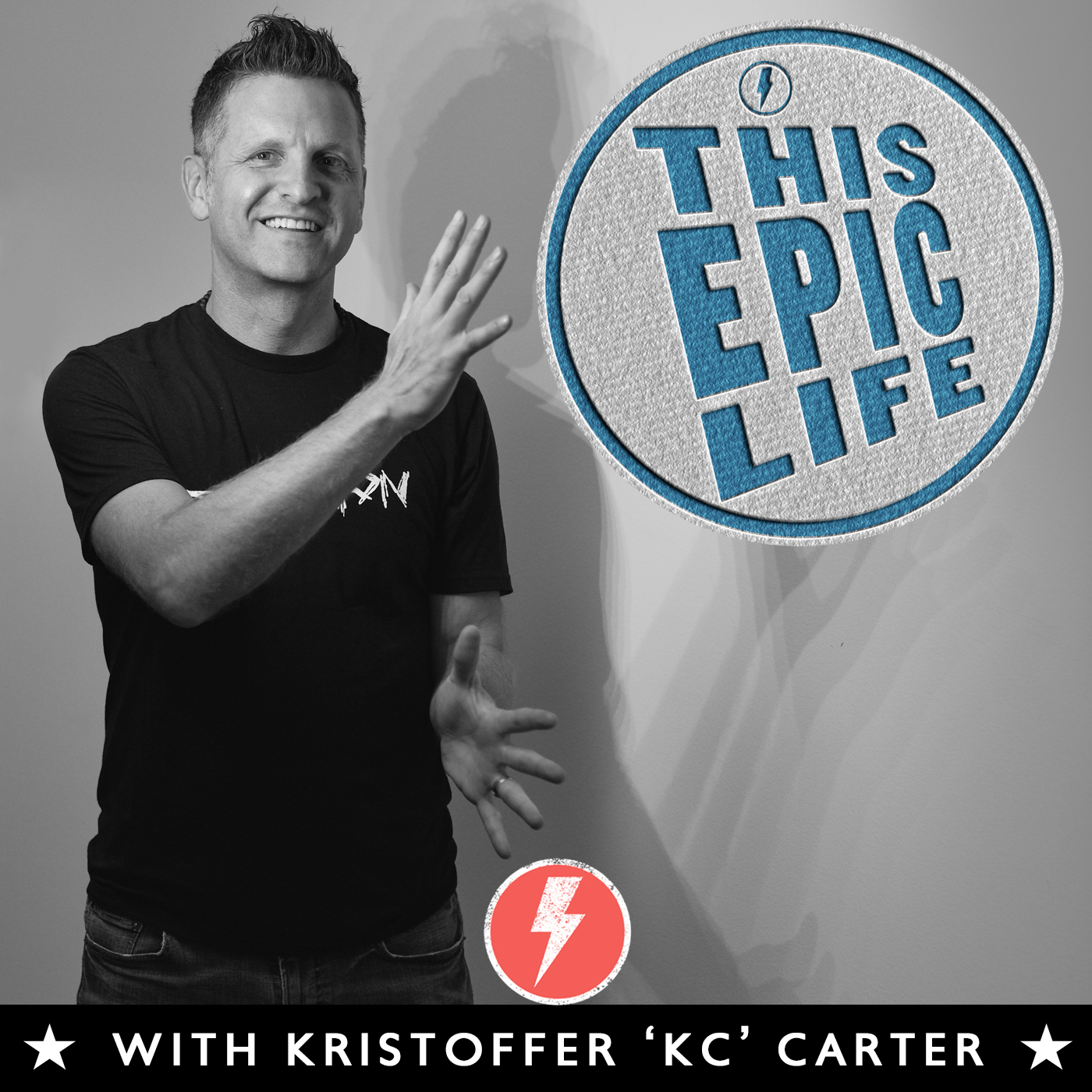 HEAR MORE, SUBSCRIBE!
Incredible leaders + creators, how they live, and how they contribute to the world we deserve. Our show explores 3 powerful permissions with guests and listeners: Permission to Chill, Permission to Feel All the Feels, and Permission to Glow in the Dark.
Emceed by yogi, Dad, and executive coach KC (Kristoffer Carter). Learn more: thisepiclife.com
Access all of our episodes:
Apple Podcasts | Spotify | Stitcher